September 11, 2015
Category:

Belize, Foreclosures, Residential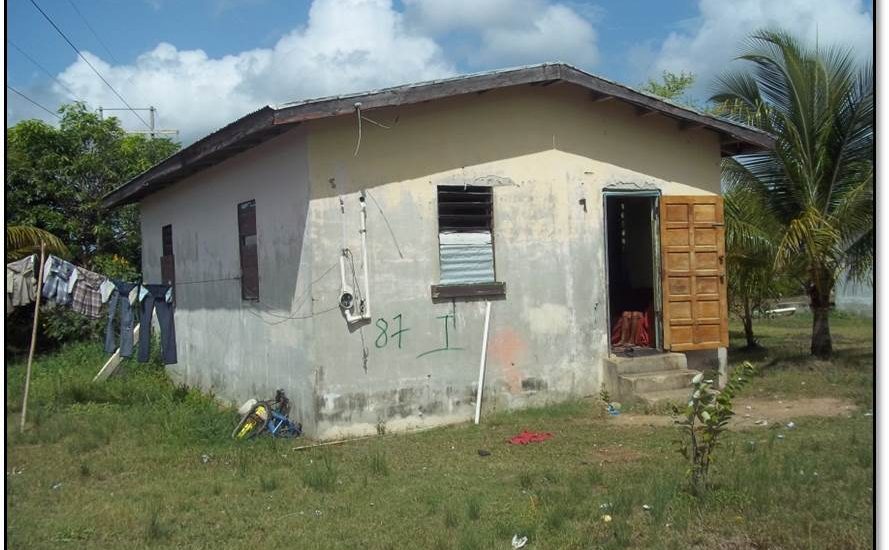 All that piece or parcel of land being Lot No. 87 containing 833.33 S.Y., situate south of the Western Highway near Mile 17, Hattieville Village Extension, Belize District as shown on Entry No. 2299, Register No. 12 at Office of the Commissioner of Lands and Surveys and held by a Minister's Fiat Lease No. 56 of 2008 dated February 17, 2009 being the leasehold interest of CLIFTON G. TABLADA.
Two (2) bedroom, bungalow containing 1-bathroom, 1-kitchen, 1-living room, & 1-dining room. Measuring: 600 Sq.Ft.