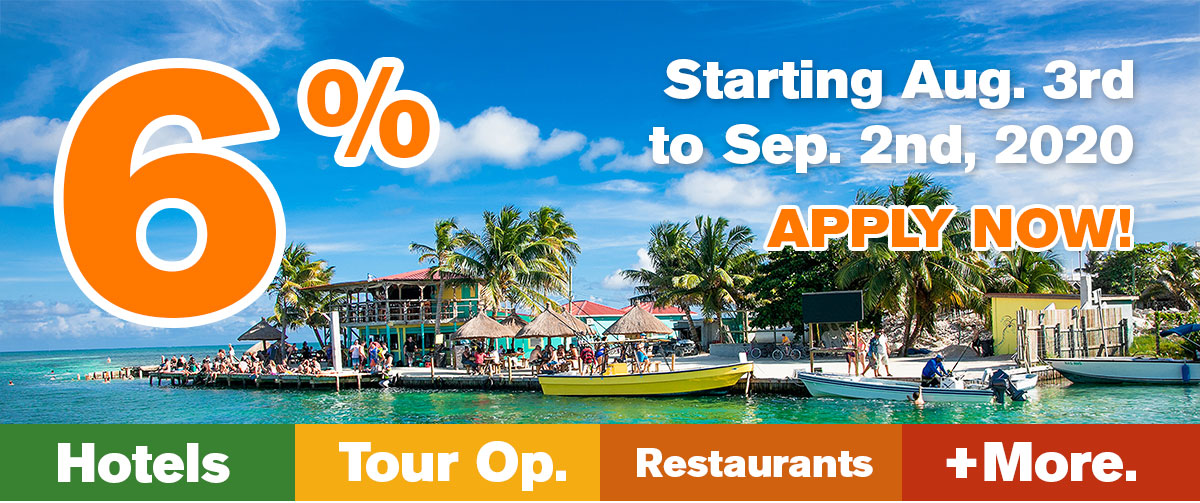 To assist in the recovery of Belize's tourism sector through the provision of working capital credits to facilitate continued operations and preparation for reopening of businesses that adversely impacted by the COVID19 pandemic.
Belizean nationals, residents and non-nationals, or locally registered legal entities with no less than 51% Belizean ownership for facilitating business operations in Belize. Notwithstanding the latter, loans to registered entities with non-national majority shareholders can be considered in accordance to the non-national policy of the DFC Credit Policy Manual.
Tourism and or Businesses directly related to the sector must have been operational prior to COVID, must have been in good standing with their financial institutions.
Businesses must demonstrate sound financial performance as evidenced by in house financial statements (or business tax statements) for periods prior to the COVID outbreak.
All clients will be subject to the approved Anti-Money Laundering and Countering the Financing of Terrorism (AML/CFT) onboarding process and risk assessment including risk rating.
The business will be required to retain a minimum of 30% of their workforce, depending on the scale and business type ensuring the efficiency of their operations and their ability to repay the loan satisfactorily.
Funds available under this program is $10 million Belize Dollars. A one-month deadline (Aug 3rd to Sep 2, 2020) will be given for applicants to express their interest in applying for loan funds.
Maximum loan size is $1.0 million Belize Dollars; and no more than 25% of available resources will be entertained at this level.
Loans will be available to eligible clients for the purpose of working capital including salaries, wages, utilities, supplies, fuel, property maintenance, financing of payables, insurance coverage, and expenses associated with health and safety standards.
The interest rate at 6% to the client (an additional 1% will be payable/subsidized by GOB)
Loan repayment term will be determined based on projected cash flow with a maximum term of 5 years, including up to one-year grace period on principal and interest payment. Loans terms will be reviewed on an annual basis.
Loan funds will be disbursed based on adherence to an implementation plan;
Legal fees will be payable and can be financed through loan funds where needed.
Loan Collateral: Real estate collateral is preferred at all times, and where not feasible other forms of collateral can be accepted as per below.

Loan amounts up to $20,000 can be secured by a Third Party Guarantee & Promissory Notes.
Loan amounts above $20,000 up to $100,000 to be secured by, or a combination of Bill of Sale on Chattels, Insurance Assignment, Hypothecation of Fixed Deposits, Third Party Guarantee & Promissory Notes.
Loan amounts above $100,000 to be secured by real estate collateral to at least 1:1 collateral to loan ratio. For cases, that can only afford a second mortgage/charge the required collateral to loan ratio would be a minimum of 1: 1.50.  This will be subject to the mortgagee/chargee's written consent and agreement to cap their credit facilities to prevent additional credit exposures.

For existing DFC clients, the loan will be secured by a Variation or Up-stamping of an existing Charge or Mortgage held by DFC & Promissory Notes.