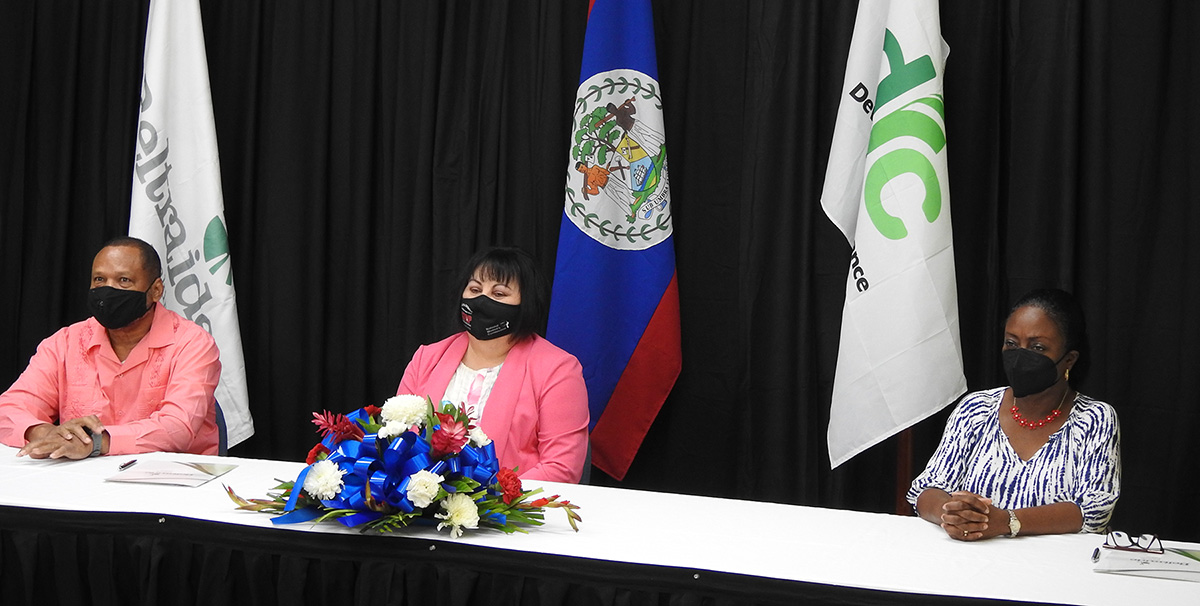 September 16, 2021, Belize City.
The Belize Trade and Investment Development Service (BELTRAIDE) signed a Memorandum of Understanding (MOU) with the Development Financial Corporation (DFC) to collaborate on implementing the "BELIZE ENTERPRISE REVOLVING FUND" (BERF) Project, financed by the CARICOM Development Fund (CDF). This project aims to diversify the national economy of Belize by strengthening and improving the competitiveness of Micro, Small, and Medium Enterprises (MSMEs), including those with export potential, through financing and technical assistance.
BERF will specifically provide capacity building to underprivileged groups such as women, indigenous people, and at-risk youths. It will also develop and enhance business skills; establish an inclusive financial mechanism that will offer financial solutions to meet recipients' needs, and promote business growth and development through a combination of grant and loan funding.
Specific Objectives:
Increase MSMEs viability and competitiveness.
Encourage or increase innovative entrepreneurial and enterprise activities.
Foster an environment that facilitates credit access for MSMEs.
Promote product and market diversification to increase local MSMEs access to new markets: domestically, regionally, and internationally, or to expand in existing markets.
The MOU was signed by Mrs. Narda Garcia, CEO in the Ministry of Finance, Economic Development and Investment, Dr. Leroy Almendarez, Executive Director of BELTRAIDE, and Mrs. Natalie Ewing-Goff, General Manager of DFC.
For more information, please feel free to contact BELTRAIDE at Tel: 822-3737 or Email: projects@belizeinvest.org.bz