Develop, renovate or expand your Tourism business with loans from $40,000 to million dollar investments. Loan Grace periods during project implementation, repayments tailored to your cash flow, working capital for your business operation and support in times of financial challenge, the DFC understands and supports Belize's Tourism Industry.
Loans for:
Resorts, Hotels, Guest houses, Cabanas etc.
Restaurants
Tour guides
Eco Tourism
Handicrafts and Gift shops
Cultural Tourism
Services related to the Tourism sector
WHAT YOU NEED TO APPLY
Valid Photo ID: Social Security or Passport
Business' Financials | Proof of income
Business Plan –  Financially viable, Technically feasible, Environmentally sustainable.
Marketing Plan
Management – Verified experience & records of past performance
Property Title – Collateral
Updated property taxes
Relevant permits, contracts, licenses (as applicable)
Minimum 10% Investment Contribution
For Companies:
Certificate of Incorporation, Memorandum & Articles of Association, Certificate of Good Standing, Resolution to borrow, Authorized signatories.
Eligibility: 18 to 70 years of age. Belizean, Belizean Resident or Legal entity with Belizean Majority.
If Constructing:
Building Plans (Approved by your city/town council or by the Central Building Authority (CBA)
Bill of Quantities (Labor & Material Costs)
If Purchasing an Existing Building
Letter from the Seller (State sale price and details of property)
Bill of Quantities (If making improvements to the property)
Approved Building Plans (CBA) if making changes to any exterior walls
DFC's Many Benefits
Loans from $40K to Million dollars+
TRUE Reducing Balance Interest Rate
LOW Effective Interest
FREE Property Appraisal ($300 – $1400 in Savings)
PAY LESS for Legal Services because of our In-house Legal Services
Business Plan development support
FREE Technical assistance during Planning & Implementation
Renewable Energy / Energy Efficiency loans at just 6%
Revolving Line of Credit option
Character Based Loans offered
Forbearance during times of Financial Challenges
Tailored Loan Repayments
Repayment Period up to 15 years
Grace Period up to 5 years
DFC does not Increase your interest rate
Loan Fees as low as 2%
Loan Terms Clearly Explained
No Hidden Fees
Easy to Reschedule
No Rescheduling Fees
No Loan Consolidation Required
No Annual Renewal Fees
Safe debt ratio of 35%
Amortization Schedule Provided
Good Loan Approval time: 5 to 6 weeks
A lot of Resorts, Hotels, and Businesses are 'Going Green!' Reduce your energy costs and start saving money by investing in Solar Lighting, Solar Water Heating, Wind, Hydro, Rain Water Harvesting and more. Learn more here. 
WHY YOU SHOULD CHOOSE DFC
FREE Property Appraisal
DFC in the only lending institution that provides you with FREE Property Appraisal. This can save your business hundreds or even thousands of dollars.
Loan Grace Periods
DFC offers Grace periods (Pay only interest, no principal) for up to 5 years (dependent on project type) Eg. Your business would receive grace period while its under construction, development or for a period after opening to become established first.
Agricultural based businesses could receive grace periods until their crop is harvested.
Tailored Loan Repayments
DFC tailors your loan repayment to suit your business's cash flow. Pay less during low season and more during high season. Great for Hotels, Resorts, Bed & Breakfasts, Restaurants and other businesses in the Tourism Industry! Also, for Agricultural based businesses where payments can be made at harvest time.
True Reducing Balance Interest Rate
DFC offers you TRUE reducing balance Interest rates. As you go repaying your loan and your balance owed reduces, the interest paid also reduces because DFC charges interest on the balance owed.
It is referred to as 'TRUE' because we apply interest in this manner  CONTINUOUSLY, over the entire life of your loan. Other institutions may say they also offer 'Reducing Balance' but it may not be a 'TRUE' reducing balance. This is because of HOW they apply their interest (Eg: On a 12 month basis only and not continuously over the entire life of the loan as DFC does). As such, this means you would pay more in interest.
Revolving Line of Credit
Your service Business or Agricultural based business could get a Revolving Line of Credit Loan. Similar to an Overdraft it's a one time loan that allows you to 'draw down' from that loan to cover the operating costs for your business. As you repay your Revolving Line of Credit, you can automatically draw down finances for your needs.
We help you in challenging times
We know that business in the Tourism and Agricultural sectors as highly sensitive to external factors. If ever you fall on hard times and find it difficult to service your loan, as long as you communicate with us immediately, we work along with you. Eg. Postpone Principal payments or even lend you more to become operational again.  DFC is not in the business of closing down businesses. We work as best as possible to keep this from happening because as a Development Bank, DFC's primary goal is to see to the development, success and longevity of Belizean businesses.
Stable Interest Rates
DFC has never INCREASED its Interest rates. We don't 'Lock' you into a loan then increase your interest rate, after.
DFC never binds you down by tying or 'bundling' your loan with other loans.
Honest & Up-front with you
DFC encourages responsible borrowing with our customers. We do not allow our customers to over extend themselves with loans larger than they can afford.
DFC is up front with you. We explain the loan terms clearly, letting you know exactly what are the loan fees and payments. With DFC there are NO HIDDEN FEES.
Renewable Energy & Energy Efficiency Loans
SAVE MONEY by Investing in Energy Saving for your business and home. It allows you to SAVE money by reducing your long-term costs. DFC is the only bank offering RE/EE loans for Businesses and Homes. At only 6% (Reducing Balance) the loan pays for itself from the savings you make.
Renewable Energy loans are for Solar power, Wind Power, Solar water heating, Alternative Fuels (Bio-gas etc.)
Energy Efficiency Loans – LED Lighting, High SEER Air Conditioners, High efficiency Refrigeration, Heat pump or gas based clothes dryers, Low flow toilets, Low Flow Faucets and Shower heads, Water catchment (Vats) & recycling systems and Building Envelopes such as white roofing (Cool Roofing), insulated windows, walls, air curtains, occupancy sensors etc.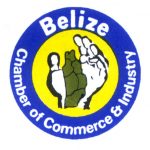 Learn more about the Belize Chamber of Commerce & Industry. Become a member today!