Develop, renovate or expand your Tourism business with loans from $40,000 to million dollar investments. Loan Grace periods during project implementation, repayments tailored to your cash flow, working capital for your business operation and support in times of financial challenge, the DFC understands and supports Belize's Tourism Industry.
Provide some initial info and a DFC Representative will contact you to discuss your loan interest or set up an appointment.
Loans for:
Construction, Expansion, Rennovation of Resorts, Hotels, Guest houses, Cabanas etc.
Restaurants
Tour guides
Eco Tourism
Handicrafts and Gift shops
Cultural Tourism
Services related to the Tourism sector
WHAT YOU NEED TO APPLY
Valid Photo ID: Social Security or Passport
Business' Financials | Proof of income
Business Plan –  Financially viable, Technically feasible, Environmentally sustainable.
Marketing Plan
Management – Verified experience & records of past performance
Property Title – Collateral
Updated property taxes
Relevant permits, contracts, licenses (as applicable)
Minimum 10% Investment Contribution
For Companies:
Certificate of Incorporation, Memorandum & Articles of Association, Certificate of Good Standing, Resolution to borrow, Authorized signatories.
Eligibility: 18 to 70 years of age. Belizean, Belizean Resident or Legal entity with Belizean Majority.
If Constructing:
Building Plans (Approved by your city/town council or by the Central Building Authority (CBA)
Bill of Quantities (Labor & Material Costs)
If Purchasing an Existing Building
Letter from the Seller (State sale price and details of property)
Bill of Quantities (If making improvements to the property)
Approved Building Plans (CBA) if making changes to any exterior walls
A lot of Resorts, Hotels, and Businesses are 'Going Green!' Reduce your energy costs and start saving money by investing in Solar Lighting, Solar Water Heating, Wind, Hydro, Rain Water Harvesting and more. Learn more here. 
CONTACT US NOW FOR YOUR TOURISM BASED LOAN
A DFC Representative will contact you to discuss your loan interest or set up an appointment.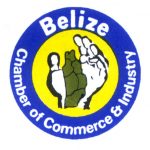 Learn more about the Belize Chamber of Commerce & Industry. Become a member today!