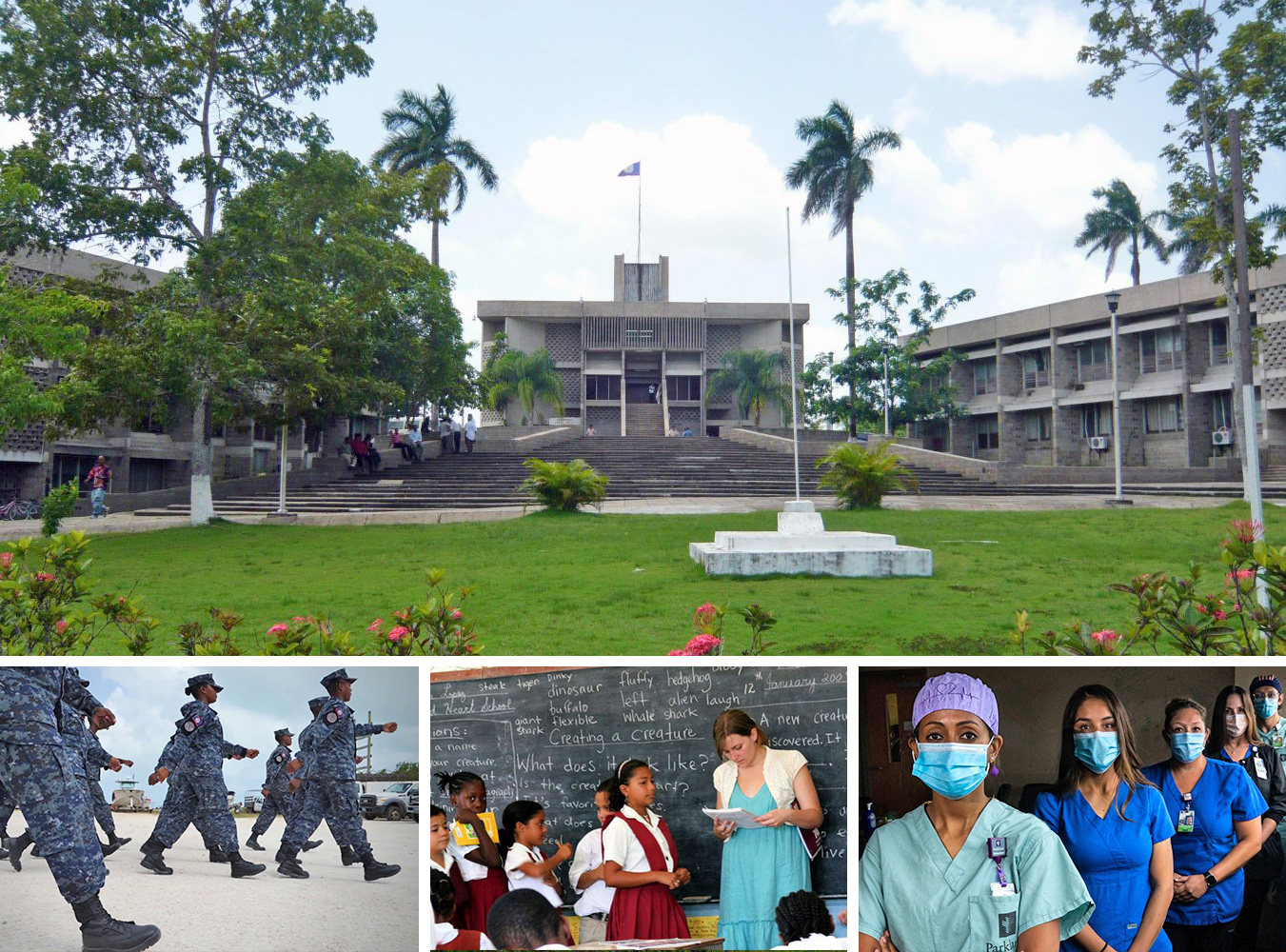 100% Financing, Affordable repayments, FREE Property Appraisal saving you hundreds! PLUS more! …DFC is your BEST CHOICE for home financing.
Click to provide some initial info and we will contact you to explore further.
Public officers (POs)
All Teachers (Public or Private)
Medical Personnel (POs only)
Employees of Statutory Bodies
Police
BDF
Coast Guard
Must be employed for a minimum of 6 months/ Must be Active Duty.
100% Financing
100% Home Refinancing for existing Mortgages
TRUE REDUCING BALANCE Interest Rate 7.5% to 8.5%
If needed, up to 25% of the total loan can be used to re-finance personal loans (would be a part of the 100% financing or refinancing)
FREE Property Appraisal (Save Hundreds)
Pre-Approved 2 and 3 bedroom building plans (Save Hundreds more)
Life & Building Insurance
Terms: Up to 20 years + 6 months Grace Period
Land Purchase to Construct
Home Construction
Purchase House & Lot
Purchase Mennonite Homes
100% Home Refinancing
Home Expansion or Improvement
Home Fencing, Security
Energy Efficiency / Renewable Energy
Photo ID (Valid SS or Passport)
Employment Letter
Loan Security

Up to $20K – 1 or 2 Guarantors
Above $20K – Project Site

Up to Date Property Taxes
Property Documents

Title for Property
If Constructing on Lease land – Permission to Mortgage from the Min. of lands.

If purchasing
If Constructing (Home, Fence or other structure)

Approved Building/Construction Plans
Bill of Quantities
Click to provide us with some initial info and we will contact you to explore further.
Get your 2 OR 3-bedroom starter home building plans with us!
The DFC, through the Central Building Authority (CBA), offers 2 and 3 bedroom Starter home building plans! Already Approved get yours in 1 week! Save hundreds too!; they are very affordable at just $250 and $350. Click here to see and learn more.