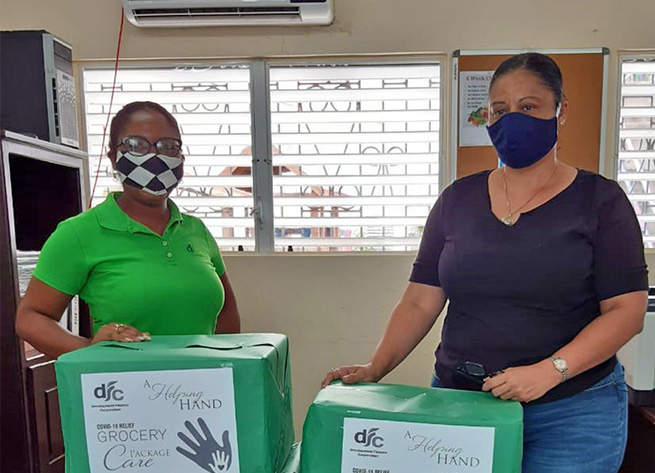 In support of the Young Women's Christian Association of Belize (YWCA) drive for Feminine Hygiene Products the Development Finance Corporation, in June, donated to the Association, ten (10) boxes of Hygienic Products for distribution to persons in need by the organization.
Items included basic supplies such as deodorant, soap, Sanitary liners and pads, tampons, toilet paper, body powder, toothpaste, and so on.
Women, youth, and the elderly are among the vulnerable in our society and the hardships created by Covid-19 has made it challenging for many. Given this unprecedented situation, it takes the efforts of such organizations like the YWCA and the support from the general public and organizations such as the DFC to, as best as possible, address and improves the condition of our fellow citizens. Together, we can get through this.
If you are interested in contributing even a bag of items to this important drive, you can deliver much-needed items to YWCA's office in Belize city located at Corner Saint Thomas street and Freetown Road OR call/email the YWCA at 223-4971 / bzeywca@gmail.com to arrange how the items can be received.
Many thanks to the YWCA for leading this initiative and also to DFC's Belize City Branch Staff who procured, packaged, and delivered the items to YMCA's office in Belize City.
-End –