May 14, 2015
Category:

News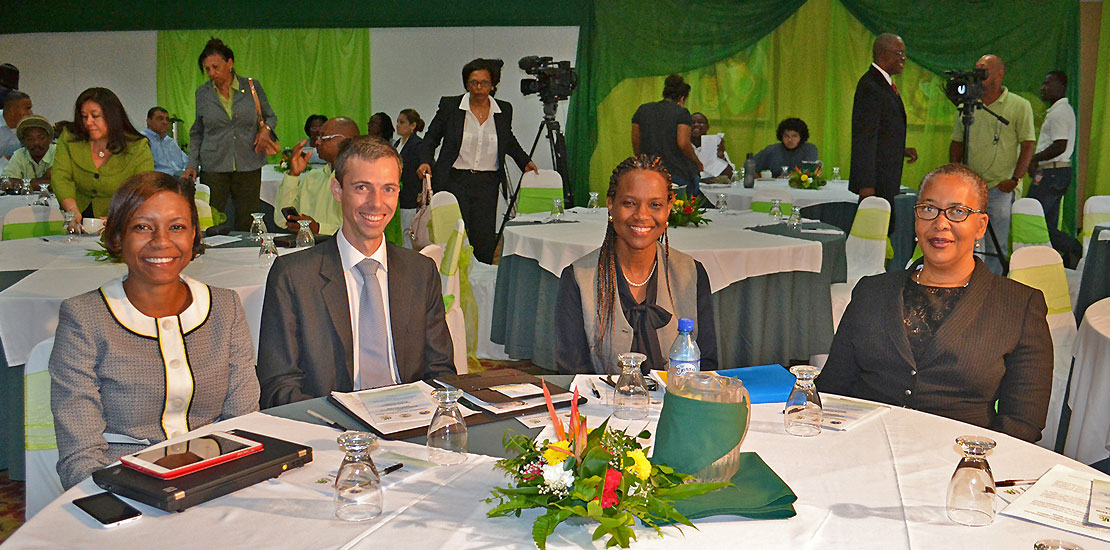 On Tuesday, 12 May, 2015 the Caribbean Development Bank (CDB) and the Development Finance Corporation (DFC) officially launched a BZD 21 million (mn) dollar program funded through a Seventh Consolidated Line of Credit from the CDB.
This new credit line will directly benefit Belizeans by providing continued access to affordable credit on manageable terms with the objectives of increasing the number of skilled graduates from poor households; improving standard of living for low and lower middle income household; increasing economic production and employment through the private sector; and increasing awareness and usage of energy efficiency and renewable energy (EE/RE).
The financing also includes funding of a pilot program among existing, viable DFC financed businesses to demonstrate the benefits of EE/RE. This EE/RE component of the loan will be accompanied with a grant of USD 86,000 from CDB's Caribbean Technological Consultancy Services (CTCS) to finance the cost of energy audits of up to five participating businesses.
In her formal address, Ms. Deidre Clarendon, CDB's Social Sector Division Chief noted, " This new loan of 10.5mn (USD) is a continuation of CDB's support and it is noteworthy that this loan is directly to DFC following an independent consultant's assessment that this new DFC conforms to current best practices with respect to the implementation of good corporate governance measures."
DFC remains committed to its mission of contributing to the continued sustainable growth of the Belizean economy and has effected over BZD $109mn in disbursements to Belizeans for business development, home ownership and higher education. (2009 – 2014)
In recognizing customers Mrs. Natalie Ewing Goff, General Manager of the DFC, stated, "You are the reason why DFC exists. Without you there is no DFC. Thanks for placing your confidence in us and I can assure you it is you who will make us better. We hope many more will soon make DFC their first choice."
Through this new Program, the CDB and DFC continue to support and work for the national development priorities of the Government and People of Belize.