May 2, 2019
Category:

News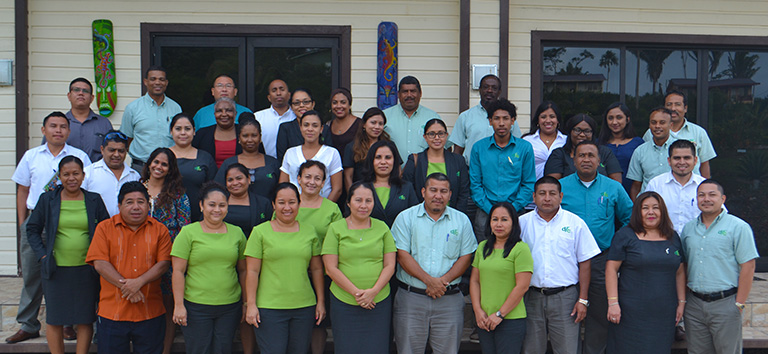 On Thursday May 2, 2019, The Caribbean Development Bank (CDB), under condition of the 7th Consolidated Line of Credit which was awarded to the DFC, conducted a one-day Environmental Screening Training for 36 DFC personnel. The training was geared towards improving environmental and social-risk (E&S) screening and reporting in DFC's business operations in order to strengthen in-house environmental and social management systems frameworks to manage key risks. The training involved:
E&S Due-Diligence having regard for Belize's environmental legislation and regulatory guidelines;
Common critical E&S issues in high-risk sectors most often financed by DFC;
Applicability and scope of CDB's Performance Standards, and;
Compliance Reporting.
Ms. Cheryl Dixon, Coordinator of the Environmental Sustainability Unit, CDB and Ms. Khaliqa Mahommed, Environmental Sustainability Analyst, CDB, provided the training.
Mr. Kenrick Gordon, Environmental Officer, Department of Environment, Belize also made presentation on the overview of the legislation of the Environmental Protection Act, Procedures and Guidelines – ACT chapter 328 of the Substantive Laws of Belize.
The training was conducted at Dream Valley Resort Solar-Powered Conference facility, located on Young Gal Road, Cayo District.
(A project part financed by the DFC)