May 24, 2019
Category:

News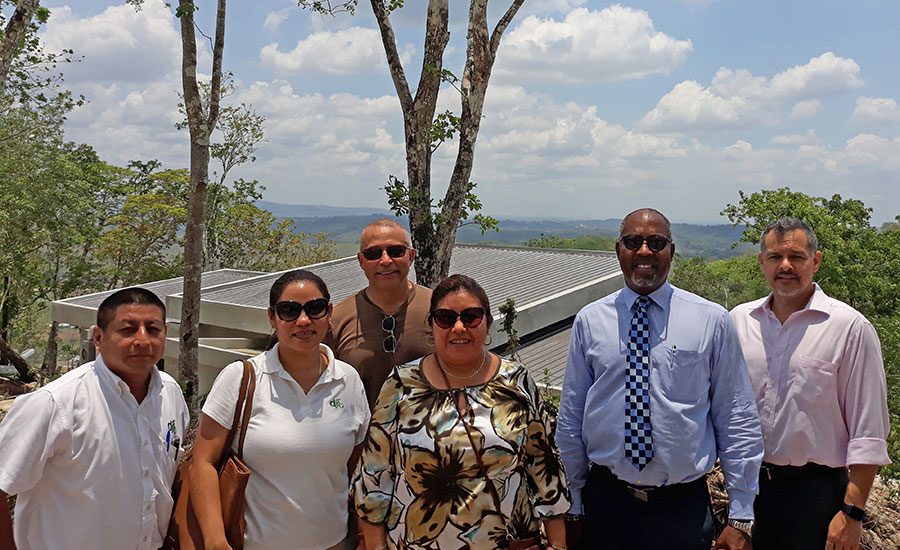 L-R: Levi Shol (DFC), Tarra Galvez (DFC) Project Owner (Back) Judith Leslie (DFC), Peter Blackman (CDB) Guillermo Aguilar Rios (CDB)
During the course of May 20 – 24, 2019, a 2 partner team from the Caribbean Development Bank (CDB) visited the Development Finance Corporation (DFC) where they met with DFC's executive management to review the Corporation's administration of CDB credit lines. Mr. Peter Blackman, Portfolio Manager, Private Sector Development Unit, CDB and Mr. Guillermo Aguilar Rios, Operations Officer of the Private Sector Development Unit at CDB also took the opportunity to visit four DFC projects financed under CDB's credit lines. The team met with project owners, and gained first-hand insight into the development, operations and impact of the various projects.
In concluding their visit, Mr. Blackman and Mr. Rios expressed their satisfaction with DFC's project implementations and the developmental impact being derived. Notably, most of DFC's clients expressed to CDB's representatives, their satisfaction with the services provided by the DFC throughout the implementation of their loan facility as well as following their project's implementation.
– End –
View more news from DFC here.