August 18, 2016
Category:

News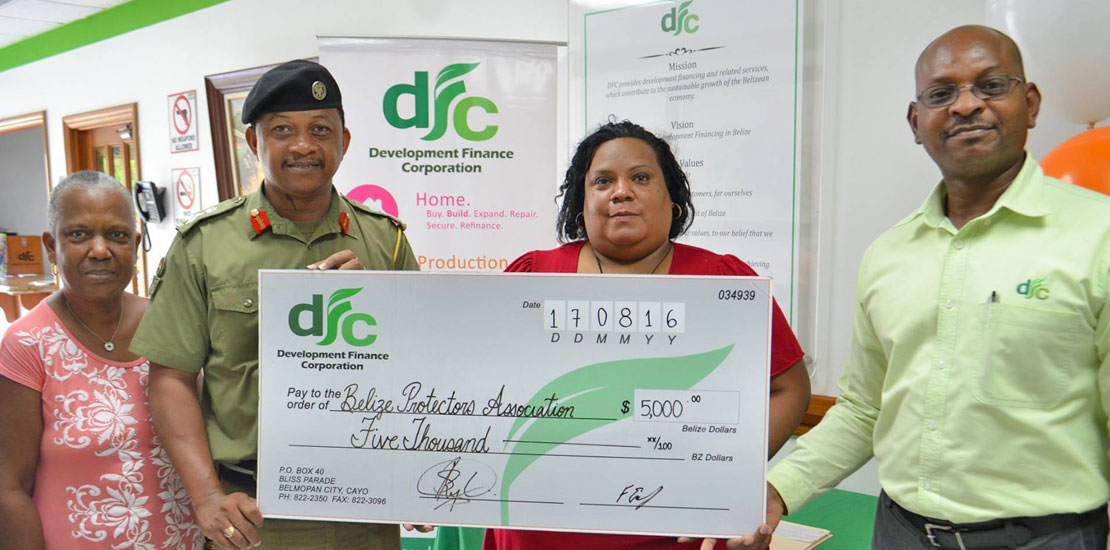 The Development Finance Corporation is pleased to support the Belize Protectors Association (BPA) with a contribution of $5000 towards achieving their goal of competing in the 2017 B2V annual race, which is a 120 mile long relay from Baker California to Las Vegas Nevada involving over 8000 law enforcement officers from the USA and other countries.
Members of the Belize Police Department, the Belize Defense Force and the Belize Coast Guard collaborated for the first time to compete in the race which took place on March 19-20, 2016. The team publicly known as the "Belize Protectors" is made up of 25 men and women from these uniformed forces. At the 2016 B2V race, the team ranked 14th overall and 1st place in the mixed category.
The DFC congratulates the BPA for its great achievement in 2016 and wishes all the best in defending its title at the 2017 competition.
Left: Udeen Cooper & Brigadier General David Jones (Committee Members, BPA)
Right: Shawn Molina (Secretary, BPA), Felix Enriquez (AGM, Finance – DFC)